Two Roll Mill with Optional Lobot Color Matcher
TWO-ROLL POLYMER & RUBBER MILLS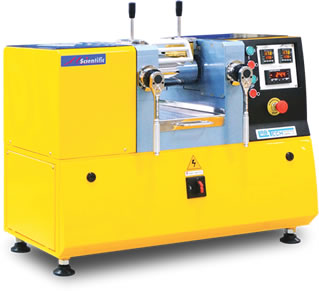 Bench Top Two Roll Mill Type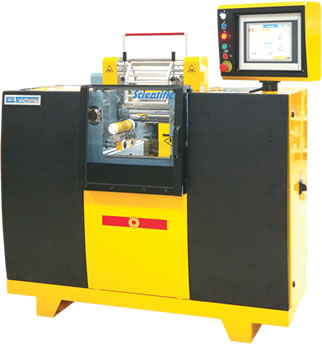 Standard Laboratory Two Roll Mill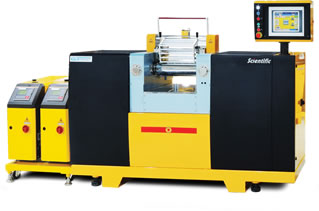 The MicroScientific Benchtop Two-Roll Mill Type LRM-M-100 is intended mainly for learning institutes and laboratories with smaller batch size preferences.
Polymer mills are available with roll diameters of 100, 110, 150, and 200 mm. Roll heating is available in 3 ways, with Standard 3-Zone, with TRUE 3-Zone Electric Roll Heating System, with Oil Heating and Cooling System, or with Electric Roll Heating and Water-Cooling System.
Available from manual versions to fully automatic hands-free computerized mills used for color matching, quality control, and research.
Optional fully computerized operations from an LCD color touch screen with an extremely user-friendly software design.
Rubber mills have direct drive to the rolls with heavy-duty helical bevel gears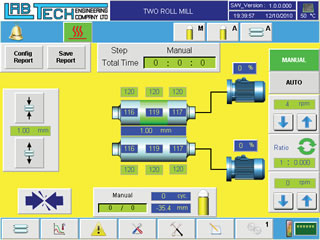 Optional Fully Computerized from LCD Color Touch Screen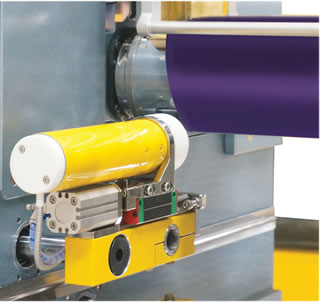 Automatic Roll Over Device