CO EX CHILL ROLL LINES
with up to 9 layers of Cast Film
High-Speed Chill Roll Attachments for films down to 10 microns with a line speed of up to 100 m/min.
MDO unit in-line with a co-ex cast film line which is equipped with two edge-cutting stations positioned before the MDO
unit and the other at the wind-up station.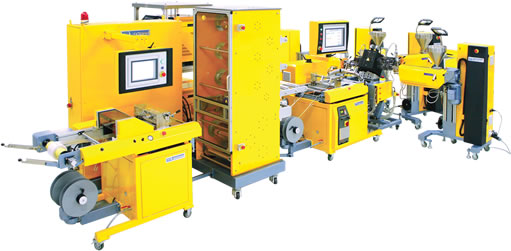 MDO Film Stretching Attachment
Also available with in-line or off-line MDO film stretching attachments. Single and 2-Station MDO units with roll widths from 300 to 800 mm.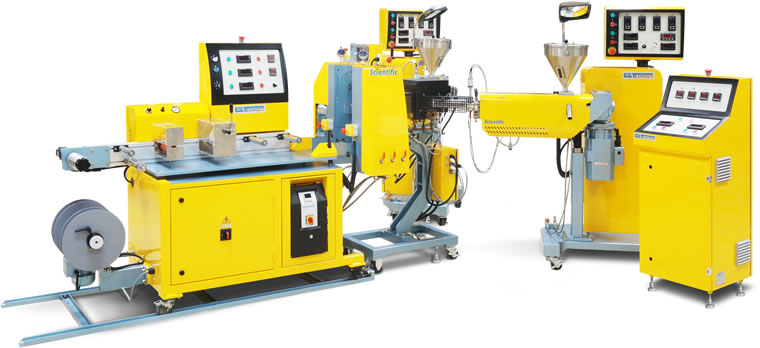 Medium Economy Size Chill Roll

Heavy Duty Chill Roll Lines with 300 Roll Width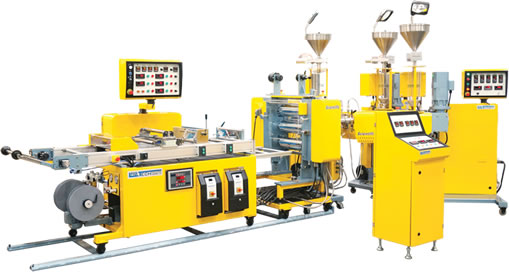 Heavy Duty Chill Roll Lines with 300 to 400 Roll Width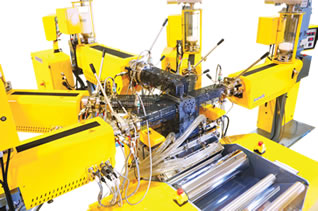 Extruders
Available with a large range of chill rolls for 2 to 9 layers with die sizes from 100 to 800 mm and with extruder sizes from 12.5 to 45 mm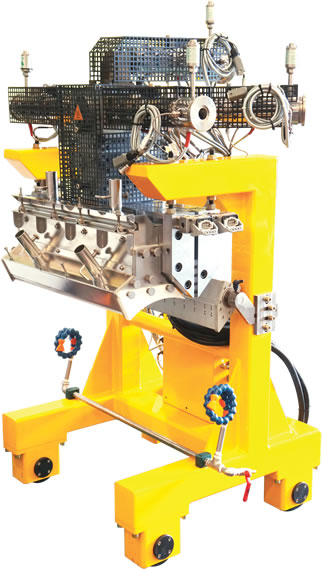 Feedblocks
The Feedblocks supplied with our co-extrusion lines are made of up to 9 layers.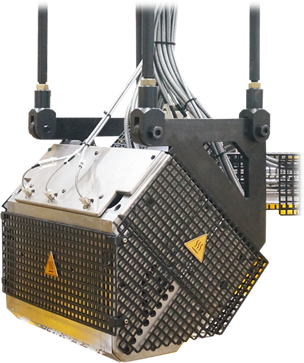 Manifold Die
The Manifold Die is also supplied with our co-extrusion lines to deliver uniform molten extrudate and accurate layer thickness.
NEW LARGE SIZE HIGH-SPEED CO-EX LINE
Featuring the Downstream MDO Attachment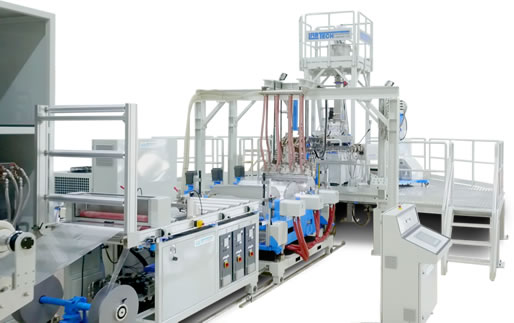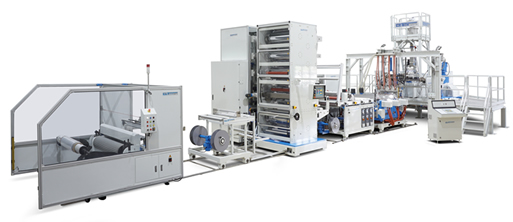 NEW

LARGE SIZE 3/5 LAYERS CO-EX CHILL ROLL LINE

The line will be used for a multitude of polymers from polyolefin to more advanced thermoplastics like PET etc. It is equipped with two single screw extruders and one twin, feed block, die and a new design of a chill roll attachment with large 600 mm diameter rolls. Downstream the line has a new large vertical MDO unit as well as a wind up unit with automatic change over of the film rolls.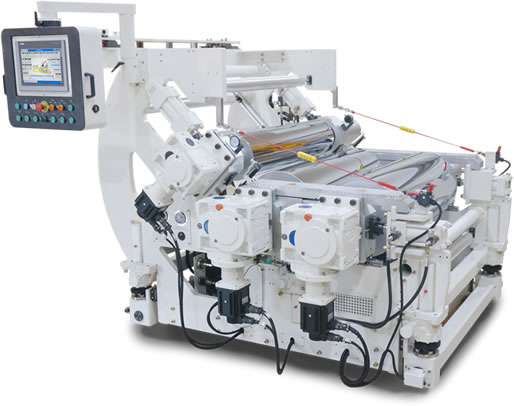 C-Type Chill Rolling Stack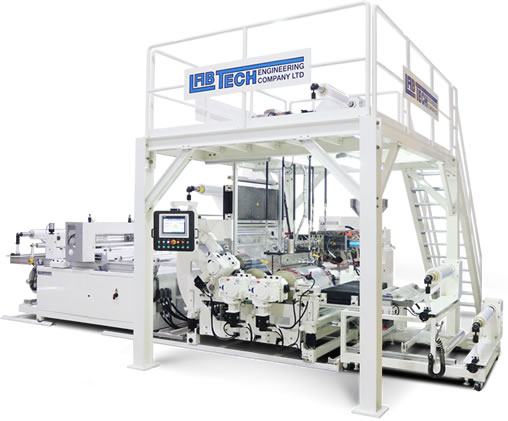 Single to 5 Layers Lamination C-Type Chill Roll Line
NEW

SINGLE TO 5-LAYER LAMINATION C-TYPE CHILL ROLL LINE

The newly developed design of the Cast Film Lamination Line of Labtech Engineering can laminate up to 5 layers and consists of a 60 mm single-screw extruder, a C-type chill roll stack, 2 unwinders at the front, 1 unwinder at the rear, and 1 unwinder at the top of the platform. The lamination line is also equipped a 3-zone coat-hanger flat die with vacuum blower and static edge-pinner, a rotary-knife edge-cutter with edge-trimmed cassettes and a wind-up.