Single Layer Chill Roll Lines
LARGE CHILL ROLL & CALENDERING LINE TYPE LCCR
Flat Film and Sheet Chill Roll Lines
Our large size chill roll attachments have roll diameters of 175 mm and are equipped with heavy duty hydraulic lay on of both lower and upper rolls against the center roll. Available in various roll widths up to 700 mm Individual water tempering or oil heating for each roll. Equip with motorized tilting mechanism, the roll stack can be placed in any position from horizontal to vertical or inclined at 45 degrees. The Chill roll attachment is supplied with individual servo
We offer a large range of floor versions, connected to our single screw extruders of sizes 25, 30, 40 and 45 mm all with 30 L/D or to our twin-screw extruders of sizes 16, 20 and 26 mm.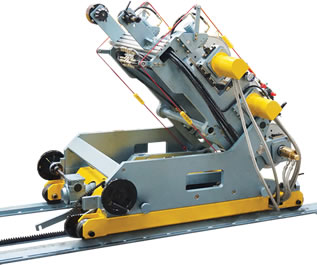 Heavy Duty Multi-Angle Roll Stack Design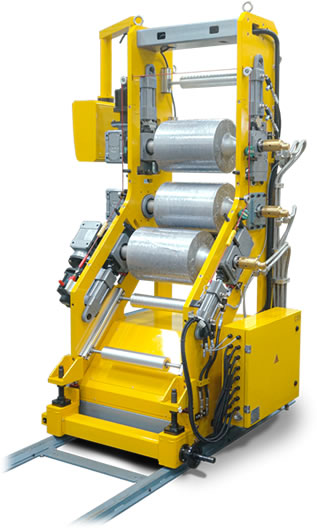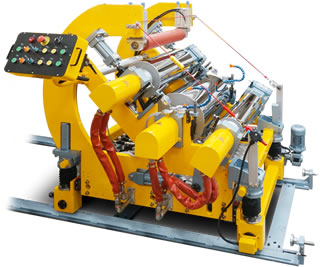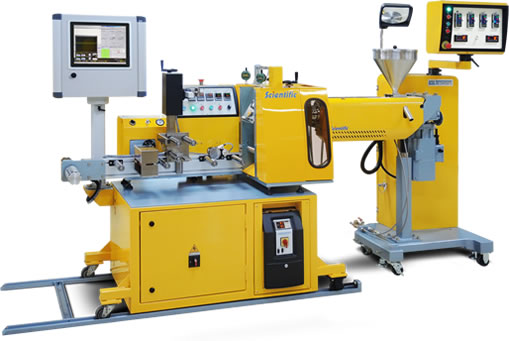 Compact Chill Roll Line for Spot Checking
Tabletop version connected to our 20 mm, 30 L/D extruder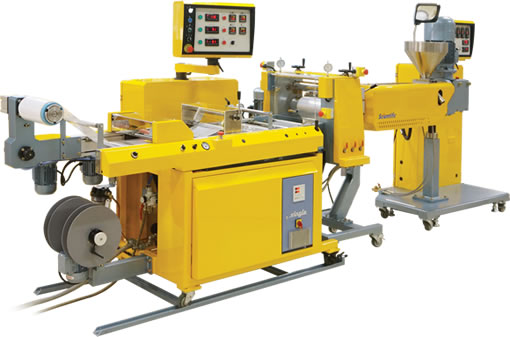 Medium Size Chill Roll Attachments
Available with unwinds for laminations and coatings. Windups are available in single or two station versions with manual or automatic tensioning controls. The rolls are cored with spiral channels for water cooling and heating.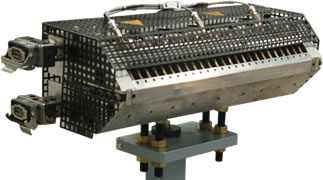 Flat dies with adjustable lip gaps have widths of up to 150 mm for benchtop version and up to 700 mm for the floor versions. Standard die versions can be used for producing thin films of 10 microns and sheets up to 1.5 mm thickness. Special dies are available for thicker sheets and with exchangeable die lips.