CO EX FILM BLOWING LINE with MDO
Optional in-line or off-line MDO Film Stretching attachment
MULTI LAYERS FILM BLOWING LINES
Co-Ex Film Blowing Lines with up to 9 Layers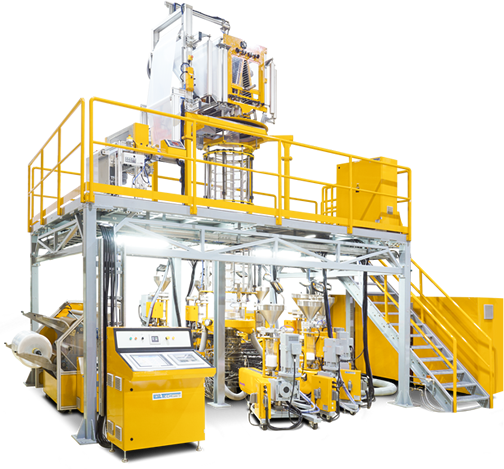 5 Layers CoEx Film Blowing Line with 5 Extruders
5-Layer Co-Ex Blown Film Line using one 30 mm and four 25 mm extruders with 30 L/D
The film tower is of type LF-400/COEX with a total Nip Roll width of 400 mm which allows for a lay flat film width of around 350 mm.
9 Layers CoEx Film Blowing Line with 7 Extruders
9 Layers Blown Film Line using two 30 mm and seven 25 mm extruder 30 L/D with Gravimetric Hopper Feeders and Dual-Channel High-Efficiency
Air Ring, Stabilizing Film Bubble Cage, Film Bubble Size Controller, and Oscillating Nip Roll.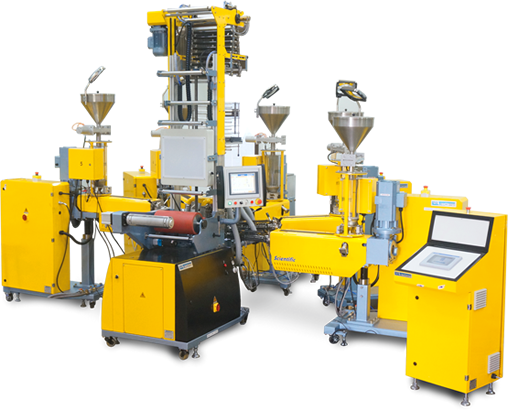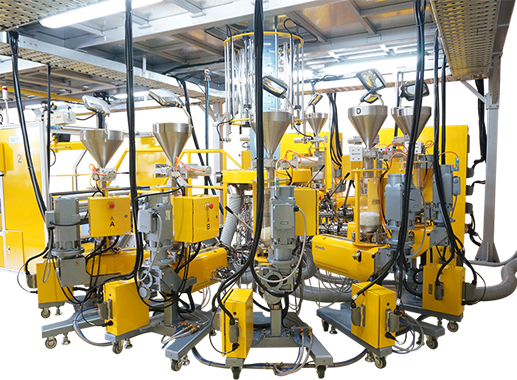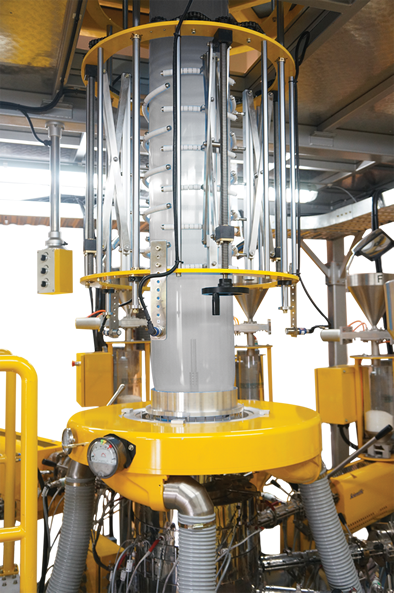 VERTICAL MACHINE DIRECTION STRETCHING LINE
with Roll Size Range of 350, 450, 600, 800 and 1200 mm
MDO's
Our MDO attachments are standalone stretching units where the films can be fed into the MDO unit for stretching either directly from the cast film or blown film units during the production of the ('in-line'), or from rolls of cast film or blown film that have been previously made and stored, ready to be used for later stretching ('off-line'). It will stretch both single and multi-layer films to a maximum stretching rate of 10 times (depending on the material).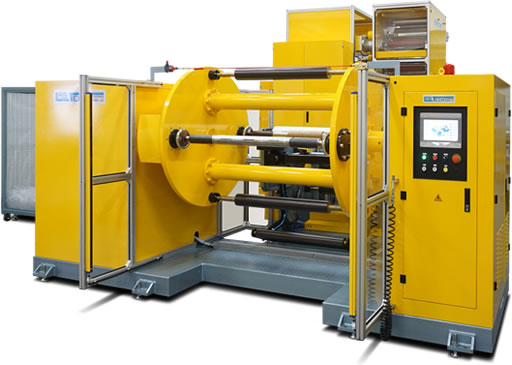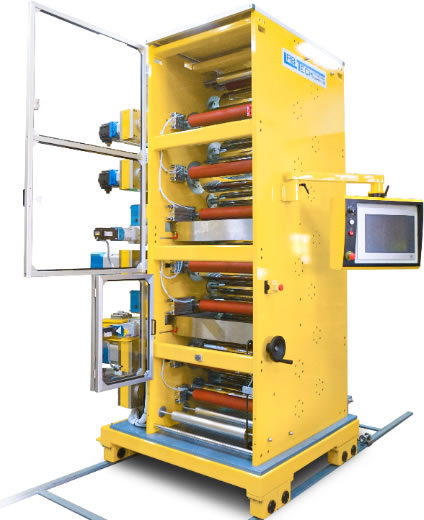 MDO Film Stretching Rolls
consisting of preheating rolls, stretching gap groups, annealing groups, cooling rolls, and pressing rolls.
Heating Units
are efficiently arranged to provide tempered water to high-torque rolls.
The stretching rolls can be adjusted both in speed and distance to obtain the required stretching rate. The output speed of MDO-350, 400, and 600 mm are variable between 0 – 30 m/min while MDO-800 has an output speed of 50 m/min and MDO-1200 has 75 m/min. All MDO sizes have heavy-duty bearings supporting the rolls on both sides, preventing any flexing at one side that might occur with rolls that are only supported by bearings on one side.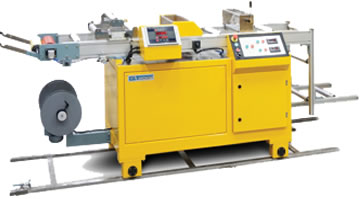 Heavy-Duty Wind-Up Unit with Edge Trimmers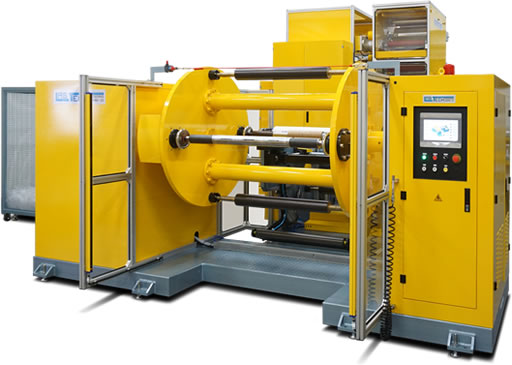 Optional Automatic Turret-Revolving Wind-Up Unit