Explore Our Polymer Processing Machines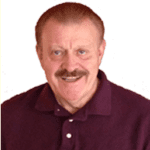 John Halvorsen has been providing outstanding sales and service to users of polymer and plastics machines for over 35 years. His reputation for industry knowledge and excellence in the industry is well known and respected.
His work history includes Killion Extruders, Genca, Inc. FPI Thermoplastic Technologies and Wayne Machine.
Labtech engineering was founded in Thailand over 20 years ago, and is today one of the largest producers in the world of laboratory polymer processing machines and extrusion equipment. The machines are manufactured under Swedish management and technology with a very dedicated Thai staff of engineers and technicians, many of whom have worked with Labtech for more than 10 years.
Labtech is committed to providing exceptional customer service to every customer. A team of experienced technicians travel around the world to
commission machines
train manufacturer's representatives and customers
perform maintenance on the equipment.
In addition, a very large stock of spare parts is kept on hand and is available to ship on the same day that an order is received. Clients typically receive spare parts within a few days, regardless of where they are located.
In addition to our commitment to service, we take pride in the quality of the extrusion equipment machines we produce and the prices charged. Our reputation for excellence in product, service, and value pricing is why we continue to enjoy success and growth in the worldwide market place.
We are constantly designing new machines. Our first international introduction at K 1998 we had only twin-roll mills, pressers and mixers. Since then, we have expanded our product line and we have the largest range of products in our industry. On average, four new products are introduced each year.
We recently acquired a factory building next door which had doubled our production and office area. With over 10,000 square meters of space, we are confident that will be able to meet the ever increasing demand for our products for many years to come.
For more information about Labtech Engineering Co, LTD, and our polymer processing machines, please visit our Corporate website